Invisalign for Crossbite at Smilebook Hyderabad
Is Invisalign Crossbite Right for You?
A crossbite occurs when the upper and lower jaws are misaligned. A crossbite can cause pain and discomfort now, but it can also lead to more significant dental problems in the future, such as gum disease. Traditional metal braces were once the only option for treating a crossbite. Invisalign, on the other hand, allows you to begin correcting your crossbite in a discreet, comfortable, and quick manner. Before you call Smilebook Dental for an Invisalign consultation, there are a few things you should know about this problem and how we can help you address it.
What Is a Crossbite, Exactly?
When you close your mouth, parts of your upper teeth will sit inside or directly on top of your lower teeth, causing a crossbite. The position of your upper teeth should be slightly in front of those of your lower teeth.
The following are some of the symptoms of a crossbite:
Toothaches on a regular basis
Headaches
Biting and chewing causes pain.
Problems with the jaw
What Causes a Crossbite in the First Place?
Crossbite is impacted by heredity for many people; you may have acquired the problem from your parents. In some circumstances, bad childhood practices are to blame for the development of a crossbite. Thumb sucking, mouth breathing, and the usage of pacifiers after the age of three are examples of these practises. Delay in tooth growth or irregular tooth growth are two further causes that might create a crossbite.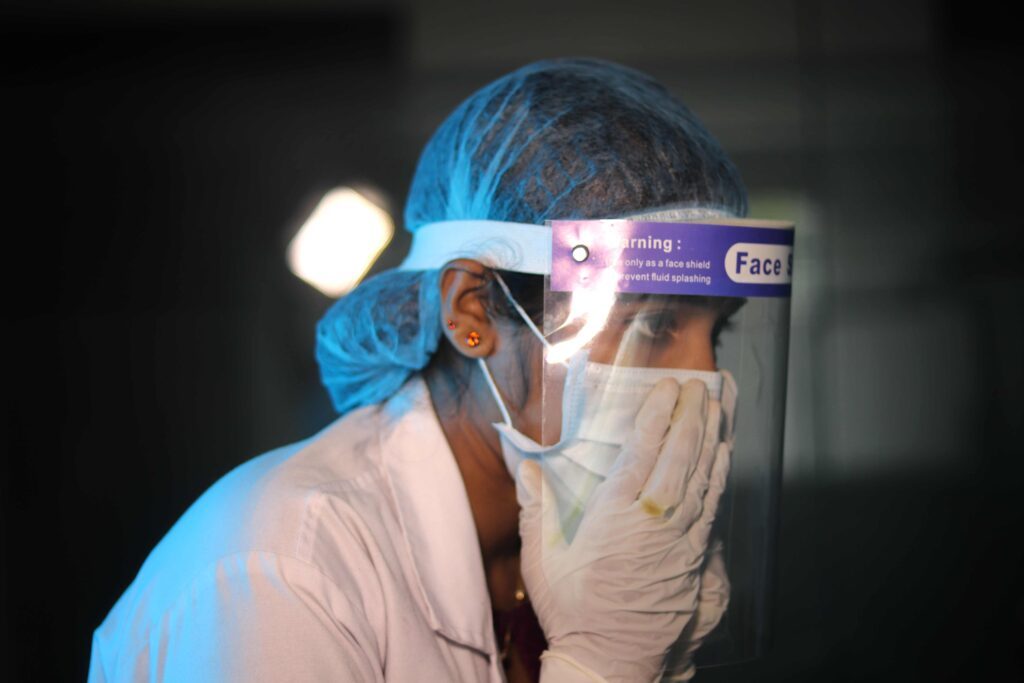 What Are the Benefits of Correcting a Crossbite?
A crossbite should be treated as soon as feasible. It can create a variety of other dental concerns if not addressed early, in addition to the daily discomfort you experience. The following are some of the issues that may arise:
What Are the Benefits of Correcting a Crossbite?
Sleep is of poor quality.
Plaque buildup makes it difficult to bite or chew properly.
Impediments to speech
Jawline deformity
A strange-looking smile
Low self-confidence
TMJ (temporomandibular joint) disorder
Teeth deteriorate at a faster rate than usual.
Bone loss is caused by gum disease.
How Can a Dentist Use Invisalign to Correct a Crossbite?
If you have a crossbite problem, you should schedule an appointment with Smilebook Dental. Dr. Sneha, our Invisalign expert, will examine you at our ultra-modern dental facility. She is the leader of the team that performs dental exams and scans with our 3D imaging scanner.
We will examine your smile and look for any signs of a crossbite during your appointment. If your issue is determined to be a crossbite, we will suggest the best treatment choice for you.
Is Invisalign Effective for Crossbites?
Yes, Invisalign can correct most types of crossbite. Using before and after photographs, we will demonstrate how it can transform your smile during a smile assessment appointment. After you've decided on a treatment plan, you'll get a set of aligners that are custom-made to fit your teeth perfectly.
These aligners are almost undetectable. Each pair of aligners is worn for five to seven days before being replaced with the following set, which will continue to move your teeth into their proper position.
When it comes to a crossbite, how long does Invisalign take?
The length of time it takes to complete Invisalign treatment is determined by the severity of the crossbite. You'll have to wait for the aligners to be made after the 3D pictures of your teeth have been prepared.
Each pair will be worn for one week. The overall number of weeks you will have to wear clear aligners is determined by the number of trays manufactured.
While a small crossbite may heal in three months, severe cases can take up to 18 months to heal.
The Advantages of Invisalign for a Crossbite
The way we treat crossbite has altered because to Invisalign. Here are some of the reasons why Invisalign is a better option than traditional metal braces:
Comfortable: Invisalign transparent braces are comfortable to wear. They merely apply light pressure to your jaw and teeth, allowing them to adjust into their proper positions. There will be no metal plates, wires, or elastics to contend with.
Invisalign clear aligners are virtually undetectable. Because no one will know you're wearing clear aligners, you won't feel self-conscious when you smile.
Cleaning is simple: You may take out the aligners whenever you want to brush your teeth or eat. You won't have to fight food particles stuck in metal wires and braces.
Improved self-esteem and confidence: Correcting your crossbite will improve the appearance of your smile, giving you more self-confidence and self-esteem whenever you need to smile in public or take pictures.
Custom fit: The transparent aligners will be designed to fit the 3D image of your teeth and will gradually shift your smile into the correct position.
Dr. Sneha is an Invisalign provider.
When you come to our dental office, we'll utilise our 3D imaging scanner to create photos of your teeth, which we'll use to determine the best treatment plan for you. We'll also tell you how much therapy will cost and how long it will take. Please contact us right away.
Thank you to Dr.Anurag and staff for a great experience right from the start everyone made me feel comfortable and the outcome great. wonderful experience with Smilebook Dental hospital. Dr.Anurag is very friendly do listen to your concerns very carefully. If you need beautiful smile check out to Dr. Anurag. Thank You! Dr.Anurag for making me beautiful smile on my face
I recommend the doctor Highly recommended this dental clinic. Th staff was courteous and very professional.i got my teeth extraction and crowns done. Even tought the surgery took time the doctor made comfortable without any pain ,excellent job done by the doctor.kudos to the management.
Niranjan rao (USA,Minnesota)
Came here for treatment of my mother because of trauma visited 2 other hospitals before this. One seemed more commercial and other couldn't explain it clearly what are the treatment options. i was referred to Dr.Anurag by a friend of mine. he seemed quite confident and responsible for the treatment procedure and the treatment outcome was good. So i recommend him for any kind of dental problem
Sreekanth (Software employee)